Visual representation of my career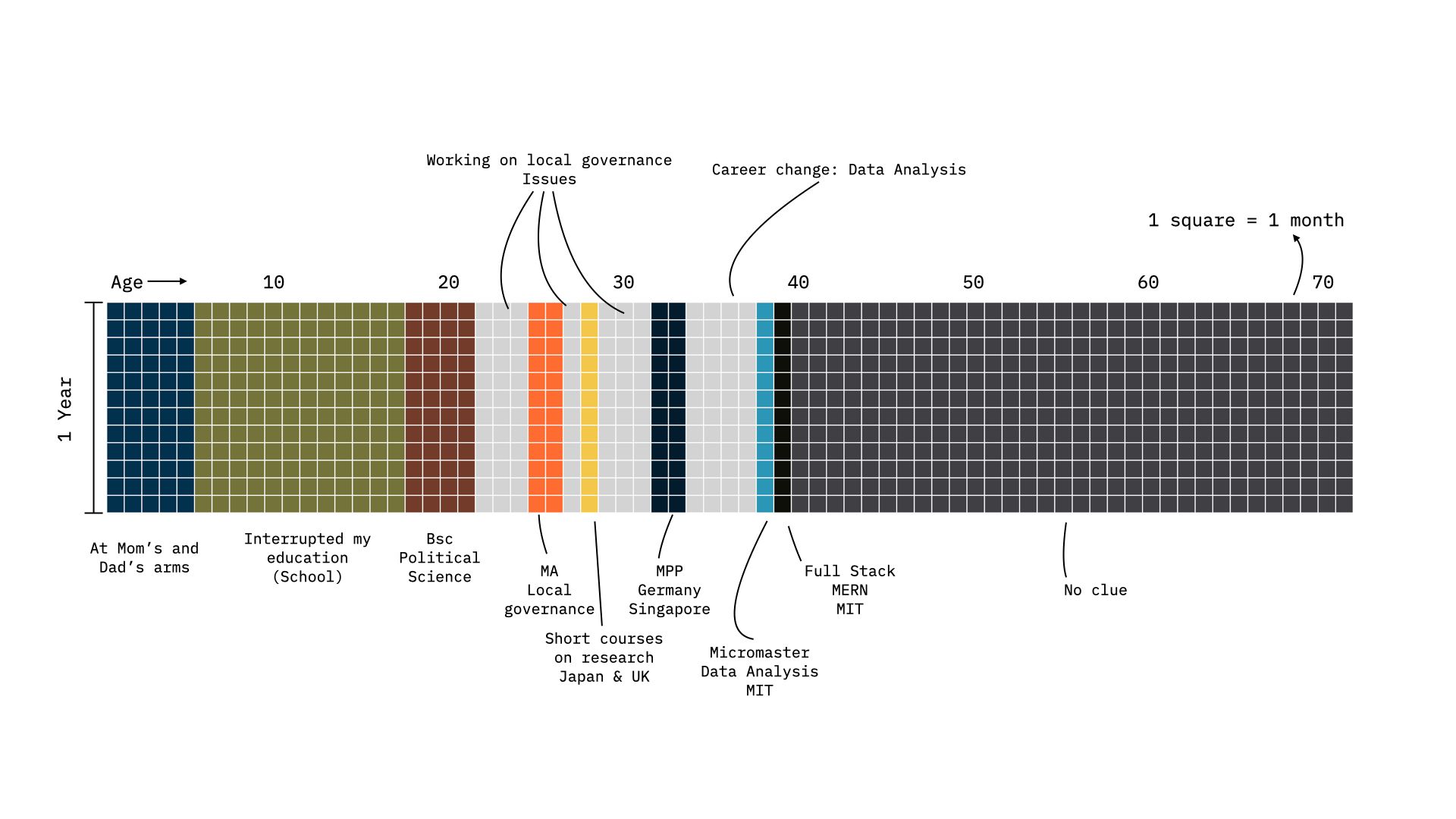 Hi. I am a data analyist trying to bridge public policy with data science.  This blog concentrates mainly on data but from time to time you will see  publications on descentralization (used to work on this field).  Likewise some posts will be related to politics.
Check my CV for more details. ¿Do you want to contact me?
Hola. Soy un analista de datos tratando de juntar política pública con la ciencia de datos.  Este blog se concentra principalmente en datos pero a veces verán publicaciones sobre descentralización. También publico sobre política.
Ve mi  CV para mayores detalles. ¿Quieres contactarme?